My Approach to Slow Fashion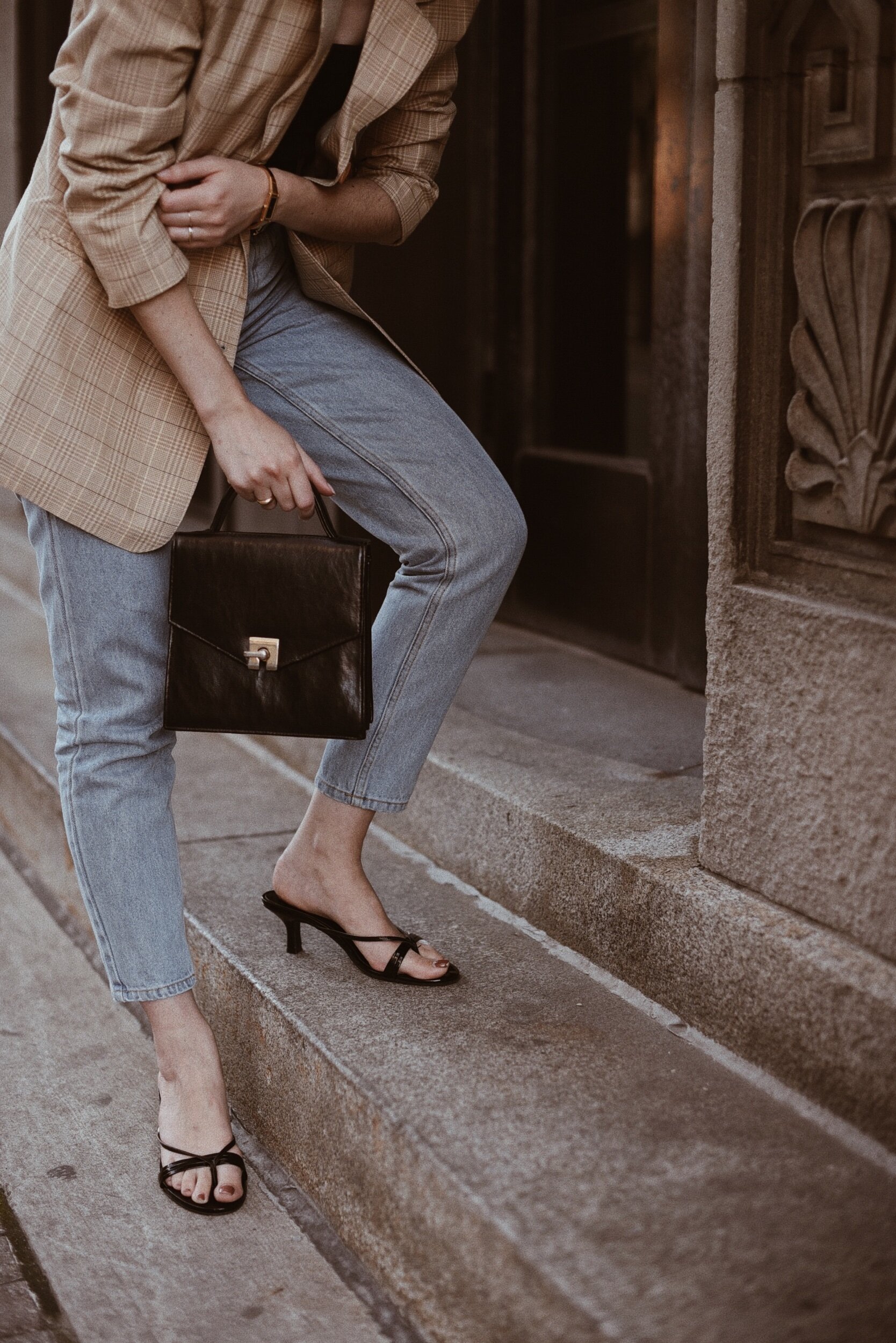 A Movement Towards Slow Fashion
Slow fashion is about being mindful and purposeful about what you are buying. It's about the choices you make and over the last few years I have been buying les, but buying better.
I have been creating fashion content for a loooong time. And it's easy to be influenced by trends, by brands having their moment and even to feel the need to keep up with what others are wearing and sharing online. The industry itself is fast paced. I was recently asked about what my responsibility is as a content creator in this fast fashion landscape and how I have made a shift in my lifestyle. After all, many of the posts I share are about style. And so I wanted to share a bit about my approach to fashion!
I find now that the majority of my wardrobe is made up of vintage or thrifted pieces and designer purchased via consignment. Before I buy something new, I try to reimagine a way to wear something preloved. I think it's beautiful that there is a story behind these clothes or accessories and that I can give them new life. And when I tire of something, I will donate or consign those pieces so someone else can wear and love them as much as I did.

The outfit I'm wearing here is almost entirely thrifted — the blazer, bag and sandals. And these jeans are from Frank & Oak, who I feel is setting an amazing example by offering more choice for sustainably made clothes. These jeans are made from an organic cotton that is harvested with sustainable methods. And produced using a hydro-less process that used less energy and less water than standard methods.
There's a bunch of ways you can make more conscious choices about what you buy.
Buy less, and buy better quality items that will last.

Shop sustainable brands or collections from retailers.

Buy second hand, vintage, or clothing sold at consignment stores.

Keep yourself informed about how and where your clothes are made. Look for brands like Everlane, Reformation or Kotn who are transparent about their sustainable and ethical manufacturing processes.
I'Ll be sharIng more about the story behind my clothes — whether it's where I shop consignment or about how my clothes are made! Leave me a comment on InStagram! i'D love to know what topics you are interested in me diving deeper into!