The Foundation to a Good Night's Sleep with Silk + Snow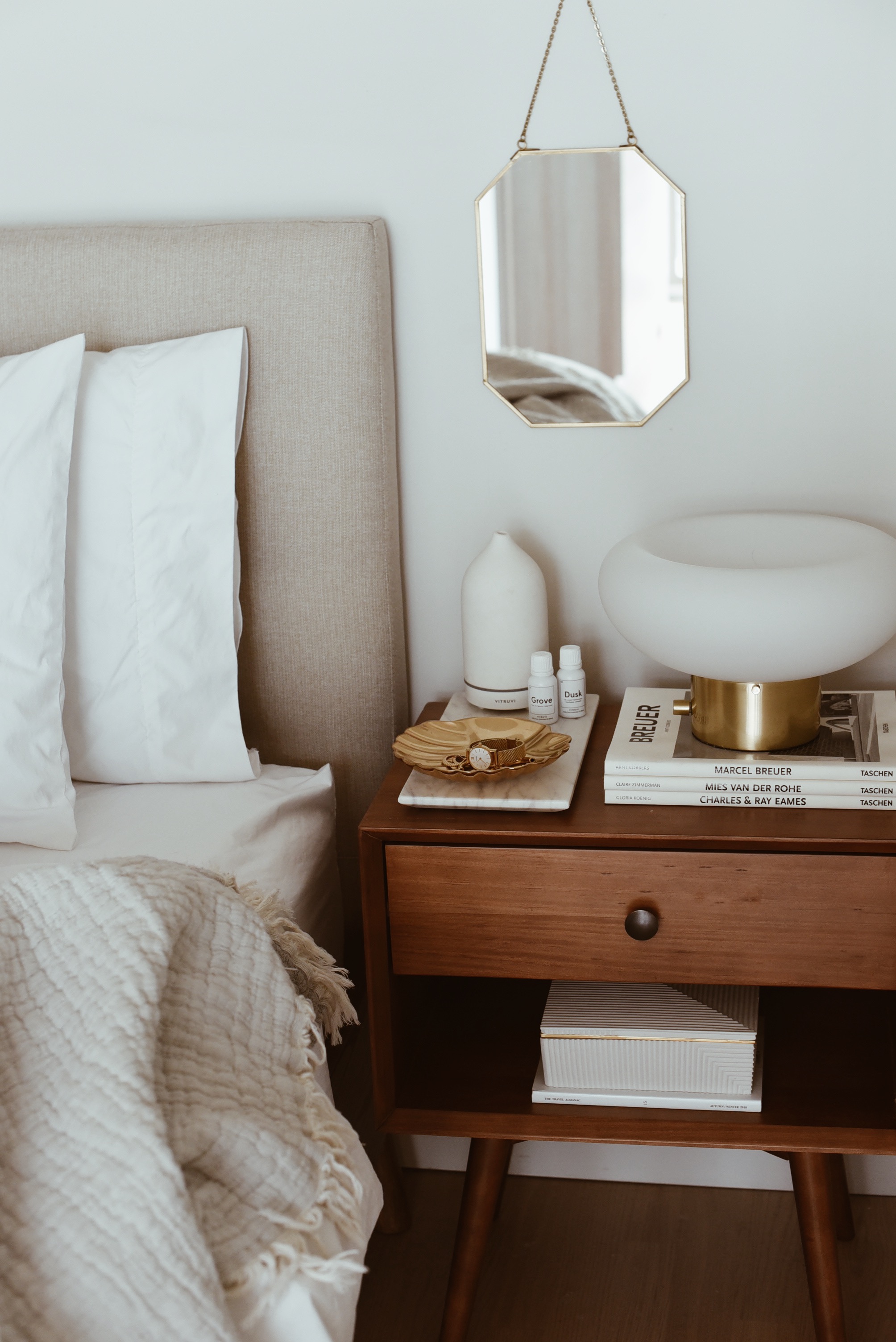 Over the past few months, we have been waiting in anticipation to move into our Toronto condo. With a long daily commute; having a little crash pad in the city was a welcome break to look forward to. Since we still have our home in Hamilton, we wanted to make this move as easy as possible. And the most daunting piece of furniture to move is always your mattress. Thanks to Silk + Snow, mattress buying was made easy. We ordered our Silk + Snow mattress online and had the most comfortable mattress-in-a-box delivered right to our new place.
We all clock a lot of hours in our bedroom, so you want to ensure you have a space you wake up feeling good in. After all, having a good night sleep means you'll feel well rested and ready to start your day. I`m sharing my tips to sleeping better!
It's all about the base.
A comfortable mattress is a must-have. Silk + Snow is a cool Canadian brand, that makes both a luxury memory foam and hybrid mattress. The hybrid mattress is so ideal for people who want a cool, comfortable sleep surface, while still having the pressure relief and contouring of memory foam. What we love is that it has over a thousand individually wrapped pocket coils that flex under your body's pressure to keep your shoulders and hips supported. It also has quilted cooling gel foam that helps keep you perfectly cool while you sleep. And best of all, you can feel good buying from this Canadian brand. Silk + Snow supports Canadian manufacturing — all of the materials used to manufacture their mattress are sourced right here in our homeland. Ready to give a Silk+Snow mattress a try? Use my link to save $200!
Declutter your space.
Our inboxes our full of emails, our desks at work can get messy. That kind of clutter can equal to chaos. When your bedroom is also filled with clutter, it can be distracting and prevent you from having the ability to relax and recharge overnight. Your bedroom is meant for rest and relaxation, so it should be a sanctuary where you're able to rejuvenate your mind and body. We keep our space super streamlined to make room for a calm atmosphere. Our closets have built in shelving and laundry bins to keep us from having laundry to put away or clutter on the floor. And our furniture is scaled to the space, so the pieces don't feel overwhelming in a small condo design. We love our bedside tables from Wayfair. They have just the right amount of shelving and storage. And you can add on these hidden charging cables for your phone.
Between the Sheets.
Everyone has a preference when it comes to bedding. But quality sheets mean a quality sleep. Brooklinen is my go-to because they offer everything from classic sheets to washed linen sets, to wool throws and linen quilts. I love the quality and the price point. You can shop their best-sellers here and use the code 'BEAU20' to save $20 and get free shipping.
drown out the noise.
The ideal sleeping environment is dark and quiet. But in the city, it's so common to have sounds drowning into your condo disrupting your sleep. We love having a sound machine to help buffer those disruptions with white noise. My pick is the Wave Premium Sleep Therapy Machine. It seamlessly loops soothing sounds from soft waves to rain. You can set it on an auto-timer as well so it shuts off after 15, 30 or 60 minutes.
Set the mood with essential oils.
Diffusing essential oils in your bedroom at night is a simple, natural way to improve your sleep. Trust me, you'll immediately appreciate the relaxing benefits. Vitruvi has beautiful handcrafted diffusers and essential oils. But they also offer roll-on and mists that are part of their 'Sleep Essentials' collection. I love to use the Sleep Roll-On on my temples before bed. With notes of lavender, chamomile and frankincense, it's really calming as you drift off to sleep. They also have a Sleep Mist you can spray on your pillow cases.
since i have Found the perfect mattress with silk + snow, i want to give you a chance to Try it for yourself. save $200 when you use my link!