Update Your Look with Stylish Specs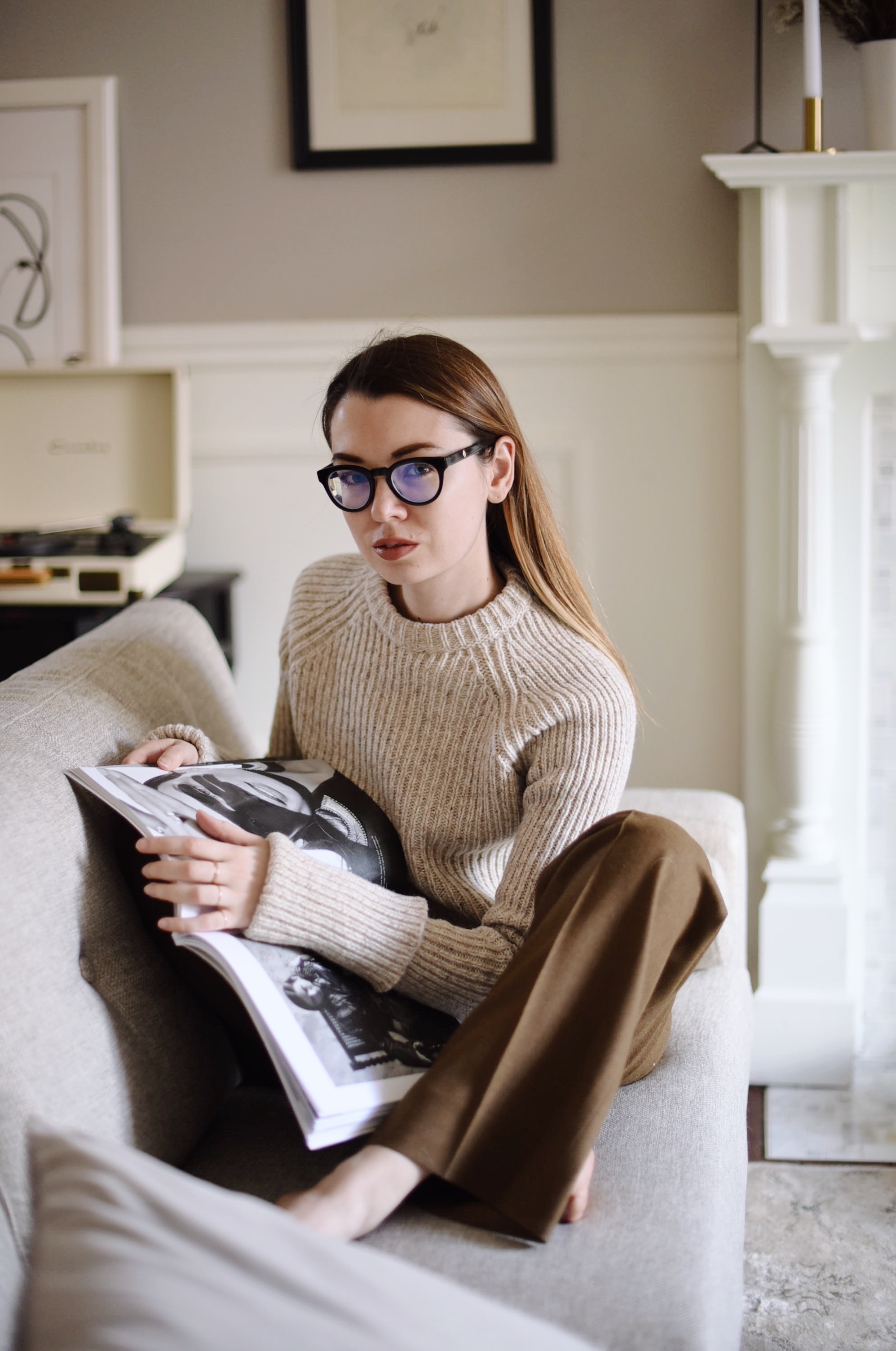 Fresh Frames for Spring with Clearly
Spring is in the air. And that means a fresh look for the new season – spectacles included. Clearly makes it easy and affordable to change up the look of your eyewear and have been my go-to for my contacts and frames since 2012.
I have some really bold frames, but I've actually been looking for a classic wear-with-everything style. And I found just the perfect pair! I love the Main and Central collection. The frames are stylish and sustainable – made with biodegradable Natura acetate. I opted for the Tuesday frame in a classic black. But they come in 5 colours for a unique look and 3 sizes so you ensure the optimal fit. And get this… they're only $50. How can you beat that?
If you are new to buying glasses online, Clearly's Face Shape Guide and MyFit tool will help you find the right frames to compliment your face and the perfect fit. Once you've decided on your glasses frames, you'll want to think about the optimal lenses for your lifestyle and needs. Each pair of Clearly glasses feature Standard Air Lenses. What does that mean for you? They are impact-resistant polycarbonate that is up to 22% thinner than the standard lenses you'll get from most retailers. I spend most of my day in front of the computer or on my iPhone. I'm sure you can relate! So I was looking for a solution to reduce digital eyestrain. Something 51% of adults struggle with! The KODAK BlueReflect™ Digital Protection lenses that have an anti-reflective coating and a specific filter for extra protection from artificial light. They have made a huge difference for me personally – less eyestrain, less headaches after a long day at work in front of the screen.
Frames for Every Face Shape
With their Buy One, Give One program, a partnership they have with the Essilor Vision Foundation, for every pair of glasses bought, Clearly will donate a pair of glasses to someone in need. I love that they are making a positive impact on a global scale and helping to improve the lives and sight of those who need it most.
If you are looking for a new pair of spectacles, Clearly has a buy one, get a second pair free offer available! Make sure you've had a recent eye exam and have an up-to-date prescription handy. If you need to book an eye exam, Clearly has a storefront in Toronto and two in Vancouver to help with that! Then order online and they'll arrive in your mailbox in no time!
So tell me, what do you think of my frames? I would love to know if have ordered eyeglasses from Clearly. Leave me a comment or tag me on Instagram @beauxmondes.
This post was created in collaboration with Clearly.